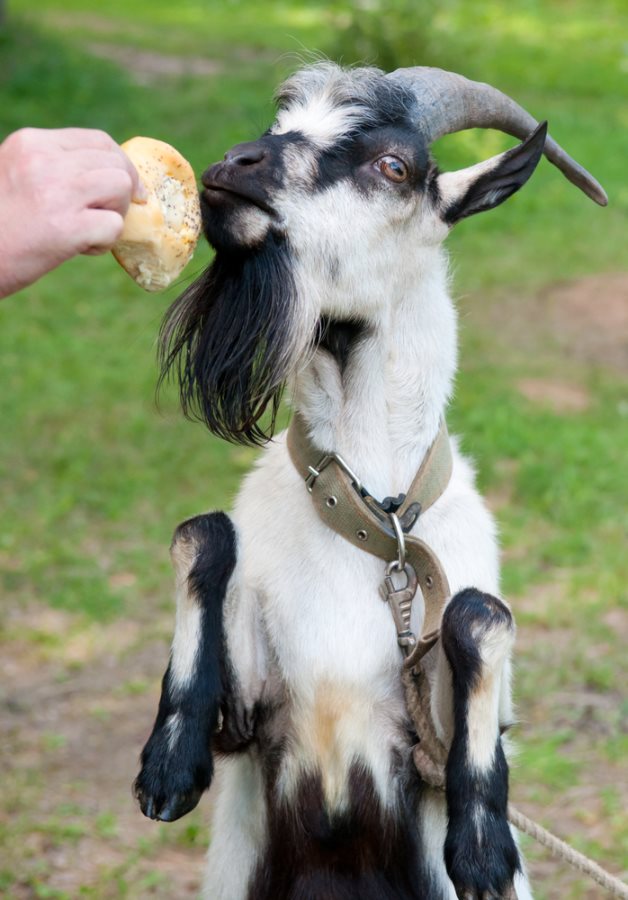 Goats will literally work for a meal.
Not only are goats gluttonous, they are quiet, don't emit any pollutants and they never take breaks. These traits make goats the perfect species to clean-up a dirty area.
Roughly 120 goats were hired this past weekend to help clean up and beautify downtown Los Angeles. Overcome with brush and litter, the goats were unleashed in an area near Angels Flight Roadway where they consumed their weight in gold.
This isn't the goats' first time working for the city; goats have long been utilized to clear brush and pluck various forms of trash from roadside areas.
According to a number of environmental organizations, including the Environmental Land Management Agency, goats are typically employed when terrain is too hilly or steep for humans or too rugged or overrun with vegetation for lawnmowers or other landscaping equipment.
In addition to these benefits, goats don't require a salary—a huge plus in a beaten-down economy. Plus, these 4-legged garbage disposals can eat approximately 15-percent of their body weight and inhale food for over 16 hours straight.
Comments
comments