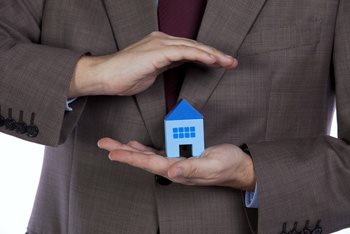 What is a Real Estate Agent?
A real estate agent or a real estate broker is a colloquial term in the United States that describes an occupation, in which a party acts as an intermediary between buyers and sellers of real estate, specifically real property.
The acquisition of a home is often times the most significant transaction that a typical consumer will undergo. As a result of this seriousness, a seller or buyer of real property will invariably contact a real estate agent to expedite and streamline the transaction process.
In the United States, real estate agents and brokers assist sellers in marketing their respective properties. The real estate agent will construct a listing, effectively market it to a wide consumer base, and sell it for the highest possible price under the best available terms. The estate agent will develop and determine the coordinating asking price given the assessed value of the home.
When acting on the buyer's side, a real estate agent will assist a prospective buyer by helping the consumer purchase property for the lowest possible price. Additionally, a real estate agent on the buyer's side will physically take the prospective buyers to various properties within a desired area; the agent will then evaluate the different properties and construct a comparative analysis with the buyer's wishes.
In addition to physically showing the properties, a real estate agent acts as the essential intermediary to exchange, administer and affirm necessary documentation concerning the purchase or sale of the home.
Legal Aspects of the Job:
In order to act as an intermediary in the real estate market, all estate agents must be licensed in the state in which they operate. Estate agents are formally trained professionals; in order to acquire a license the agent must enroll in classes and pass state-administered licensing examinations.
In addition to aiding customers with the sale or purchase of real property, estate agents may also manage property. Regardless of their role, all estate agents must work in accordance with the underlying state's and jurisdiction's property laws.
Comments
comments