Former Massey Executive Charged in Mine Safety Conspiracy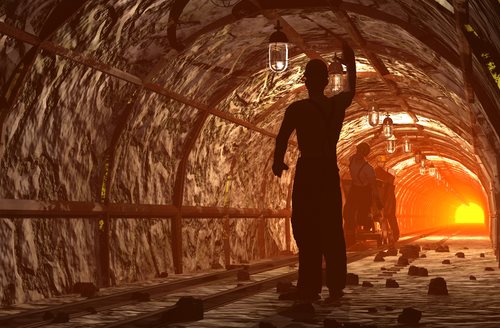 On November 28, 2012, the US Attorney's Office for the Southern District of West Virginia announced that David Hughart of Crab Orchard, West Virginia was charged with two federal crimes. Hughart was the executive for Massey Energy Company, and the US Attorney's Office reported he is charged with "conspiring to impede the Mine Safety and Health Administration (MSHA) and conspiring to violate mine health and safety laws."

Hughart was the former president of Massey's Green Valley Resource Group, and he is the highest-ranking official charged in the continuing investigation into Massey so far.

According to the US Attorney's Office, Hughart and other employees for Massey willingly tried to violate health and safety laws and then tried to hide the violations by warning mine operators before MSHA inspectors came for inspection. The criminal activity continued from 2000 to March 2010 at Green Valley group and other Massey mines as well.

Coals mines are subject to large numbers of federal health and safety standards in order to prevent collapses, explosions, fires and more. MSHA inspections are unannounced and performed frequently to make sure companies are complying with federal standards. If MSHA inspectors record violations, mine owners can receive monetary penalties and the mine may even be shutdown until the violations are fixed.

U.S. Attorney Goodwin stated: "Miners deserve a safe place to earn a living. Some mine officials, unfortunately, seem to believe health and safety laws are optional. That attitude has no place in the mining industry or any industry. Today's charges reinforce that urgent message."

The FBI, the Department of Labor Office's Inspector General, and the IRS's Criminal Investigation Division were in charge of the investigation. The company that took control of Massey's operations after is a merger in June 2011, Alpha Natural Resources Inc, is working with the investigation as well.

Source: Federal Bureau of Investigation
Comments
comments