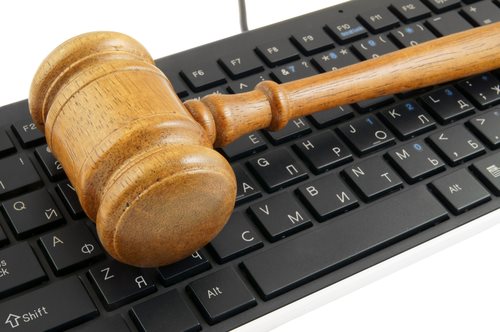 On November 26, 2012, Immigration and Customs Enforcement (ICE) announced that 132 domain names selling counterfeit merchandise were seized during this year's "Project Cyber Monday 3" and "Project Transatlantic" operations. The operations were led by ICE's Homeland Security Investigations (HSI), the European Police Office (Europol), and law enforcement in Belgium, Denmark, France, Romania, and the United Kingdom.

101 website domains were seized by operation Cyber Monday 3. Project Transatlantic seized 31 domain names including domains like .eu, .be, .dk, .fr, .ro, and .uk. The websites were specifically targeted by the IPR Center.

ICE Director John Morton stated: "This operation is a great example of the tremendous cooperation between ICE and our international partners at the IPR Center. Our partnerships enable us to go after criminals who are duping unsuspecting shoppers all over the world. This is not an American problem, it is a global one and it is a fight we must win."

The seized domain names are currently in the government's custody. If visitors enter the domain names in their browser, they will see a banner that notifies them of the seizure and explains the federal crime of willful copyright infringement. In addition to the domain names, $175,000 paid through PayPal accounts is being targeted by the government as well.

1,529 domain names have previously been seized by the United States since 2010. 684 of the seized domain names are now property of the U.S. government. The seizure banner has been viewed over 110 million times.

Tod Cohen, the vice president and deputy general counsel of Government Relations for eBay Inc., stated: "PayPal and eBay Inc. pride ourselves in going above and beyond in the fight against the illegal online trafficking of counterfeit goods by partnering with law enforcement and rights owners globally, and we hope that this is fair warning to criminals that the Internet is not a safe place to try and sell fake goods."

U.S. Attorney's Offices in Maryland, Colorado, New Jersey, California, New York, and Texas helped serve warrants. Assistance was provided by the Justice Department's Computer Crime and Intellectual Property Section.

Source: Immigration and Customs Enforcement
Comments
comments