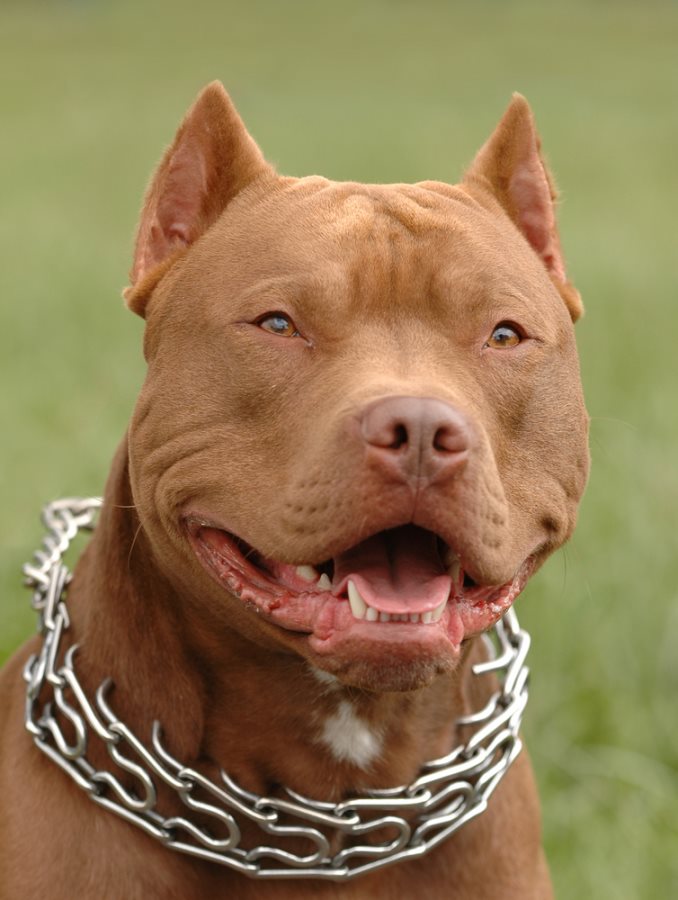 Darla Napora was a passionate member of the Bay Area Dog Lovers Responsible about Pit Bulls Organization—a group committed to educating people as to the loving nature of Pit Bulls.
In an ironic and disturbing twist of fate, the subject of Napora's efforts ended her life and the life of her unborn child.
The catastrophe occurred earlier this week, when Darla's husband, Greg, left the couple's Pacifica home for work. Like every other morning, Greg left his pregnant wife alone with their two Pit Bulls, Gunner and Tanzi.
But when Greg returned home, he found his wife covered in blood with Gunner hovering over her. Greg immediately called an ambulance and let the dogs outside. Unfortunately for Greg it was too late to save his wife—Darla died at the scene.
While emergency correspondents feverishly worked to revive Darla, Gunner escaped from the couple's backyard. The dog, which was bloodied and frantic, was eventually gunned-down by police who were ordered to kill the dog.
Even after the vicious attack, Greg holds his loving disposition towards the aggressive breed of canine—he has forgiven the dogs and is now struggling to cope with the death of his wife and baby-to-be.